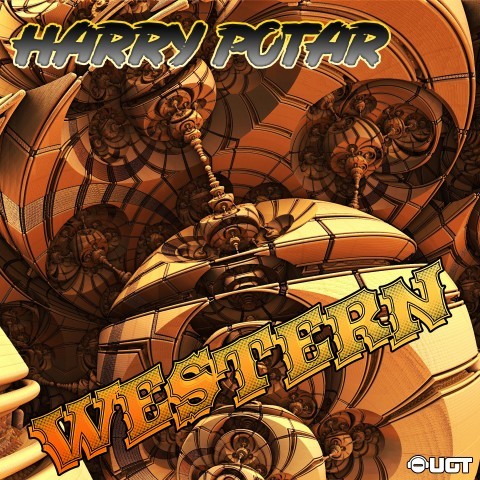 Listen on
Sortie le 11 Tuesday February 2020
After a few years focusing strictly on hardtek production, Harry Potar is back in the frenchcore business with a 2 track digital EP released on Undergroundtekno.
- "Western" : a tribute to spaghetti western movies, when the character with the best one-liners wins in the end. Old fashioned frenchcore kicks, screaming synths, and original eerie whistling and singing samples.
- "Occupy The Spectrum" : all good EPs have a crazy B-side, here is a tough industrial one with cyberpunk influences, arpeggiated resonant distortions, unconventional kicks, a technical demonstration of what is possible when you use musical tools the wrong way.
---
#
Track
Durée
Bpm
Tonalité
Artiste(s)
MP3
WAV
Western
00:05:13
200
NC
Harry potar

1.30€

Occupy the Spectrum
00:04:54
NC
NC
Harry potar

1.30€